Share your growing up in Woodbury Heights pictures.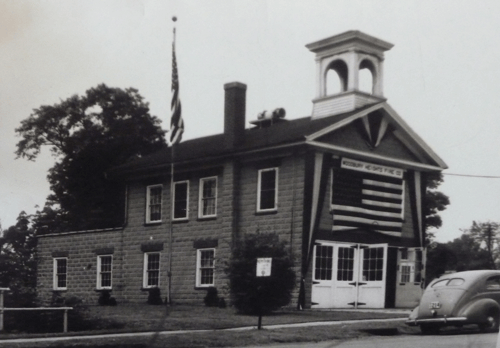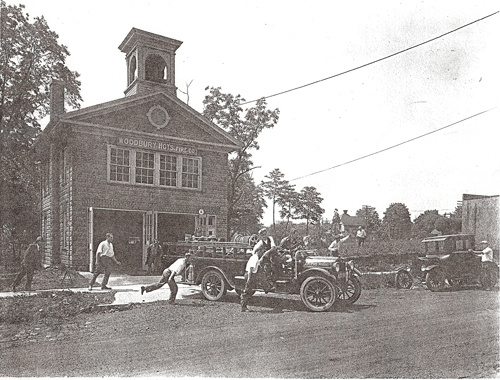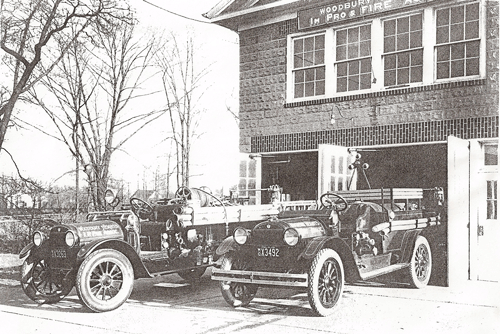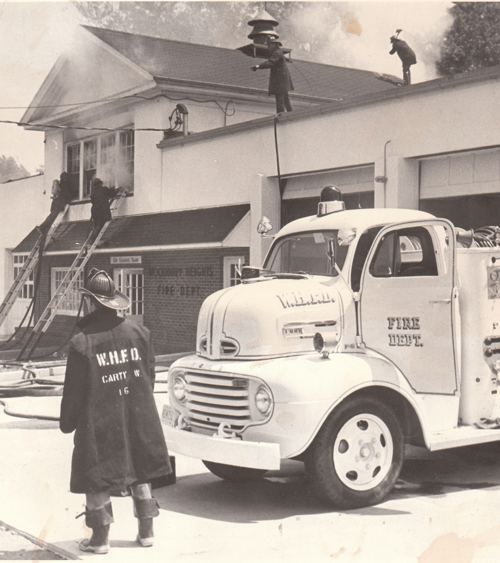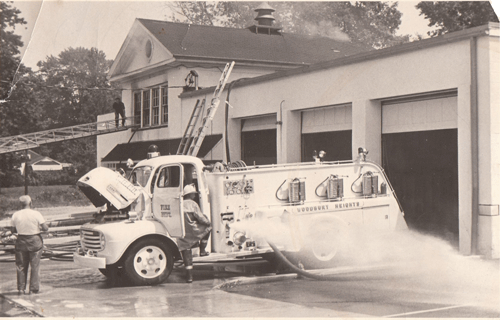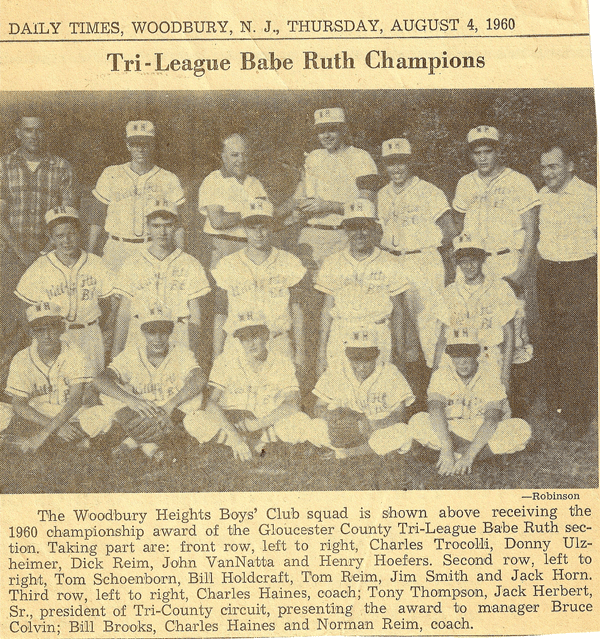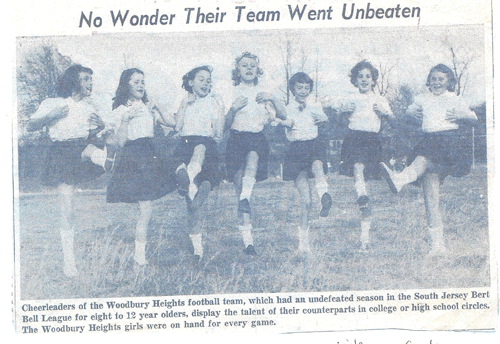 Old Woodbury Heights School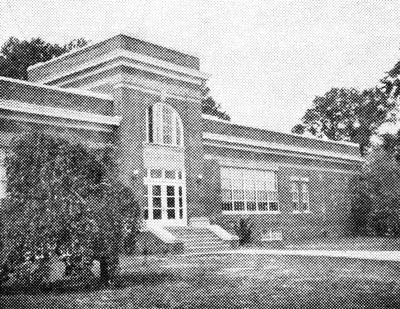 Courtesy Jim Maddox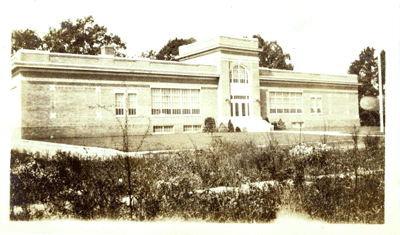 Class Trip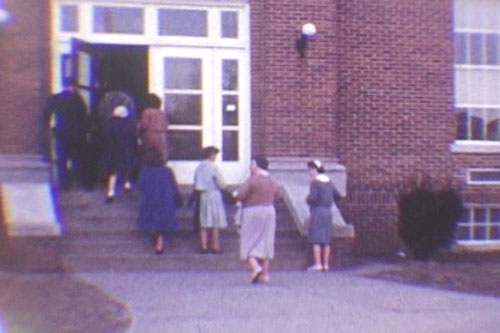 Mrs. Stewart and the class of 1960 return from New York
School fire photos courtesy Gary Graham who sent them to Karin Kinkle Clifford
July 1966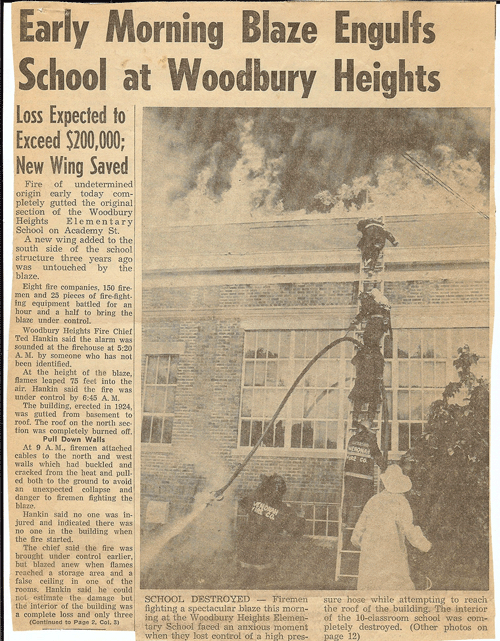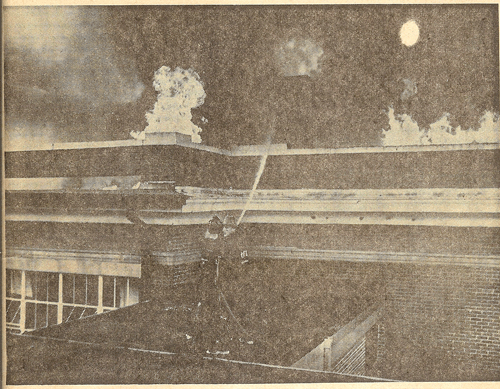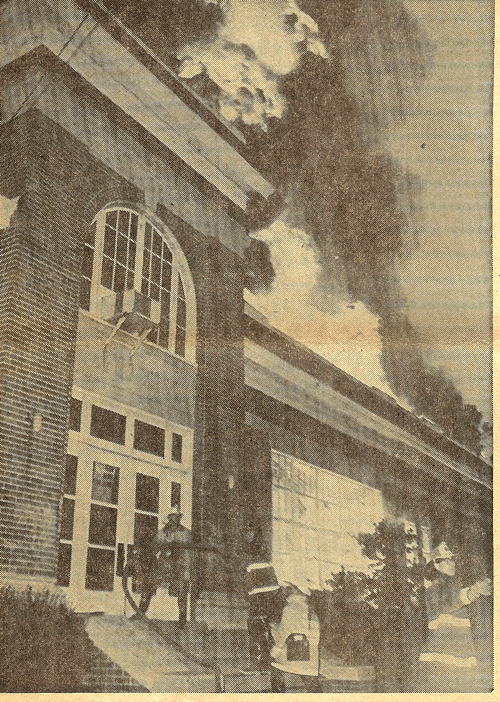 Runaway hose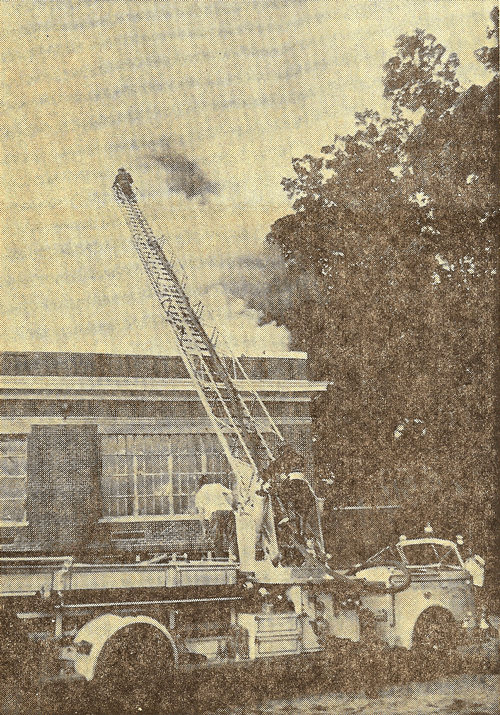 "I remember during the fire the hose got away from the guy on the ladder and started shooting all over the place"....a fireman
Does anyone know anything about the Talent Show?
photo courtesy Janice Burt O'Connor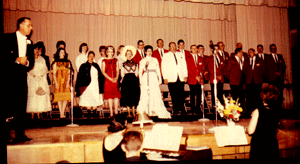 Talent show 1963
Way back when, Woodbury Heights didn't have a paid Police Department and they used volunteers to patrol and safe guard the town. Every year they would do a show to raise money to pay these courageous citizens. I know the person on the very left with the white tie and tails tux was Bill Carty. Jim Maddox's mother is the nurse and my mother is the one in the big Original WWI hat and blouse that came from my grandmother. The theme of the show was World War One. Janice Burt O'Connor
Charlie, Wow! Great Picture! That is Mr. Bill Carty in the tux. He was always Mr. Interlocutor when they had the minstrel shows, and when they changed it to a variety show, he was the master of ceremonies. That is my mother, Mary Maddox, in the nurse's costume. I believe the lady in the red dress standing next to my mother is Mrs. Gerber. I was old enough to go to the cast party then, and they would go to the Cow Tail Bar at Holly Ravine Farms on Evesham Road over in Voorhees. Great ice cream parlor. Thanks, Jim Maddox
Click here to visit Jim Maddox's blog about growing up in WH during the 50s and 60s.
Annual Police Benefit Variety Show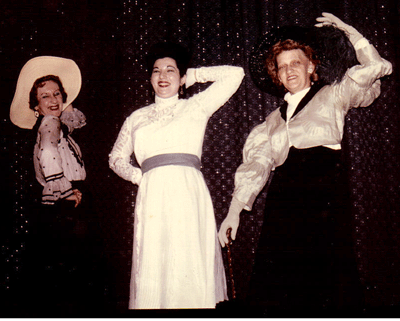 photo courtesy Janice Burt O'Connor
photo courtesy Jeanne Tice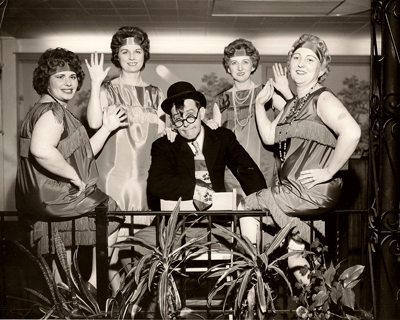 Mary Maddox, Mrs. Gerber, Bill Carty, Alvina Avis, Jeanne Tice
Remember sledding down Chestnut Hill?
Ice storm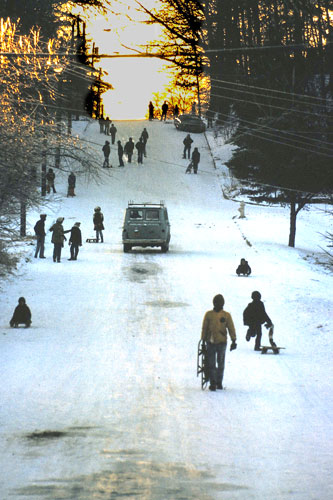 Great sledding
Ice Storm Jan 1974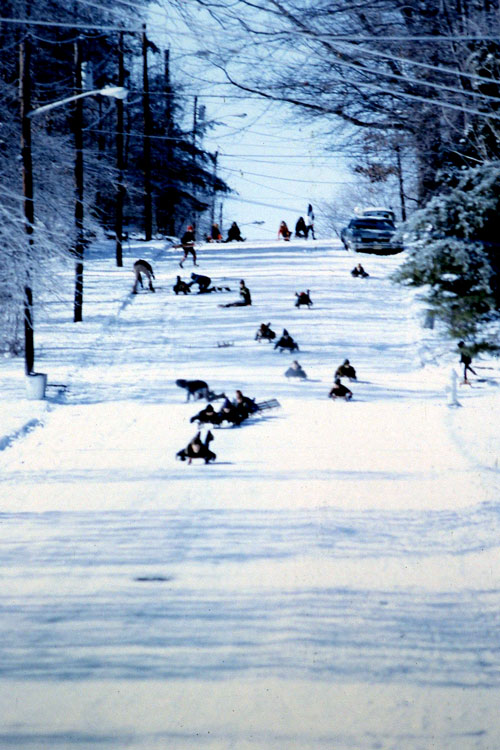 Sledding on Chestnut Hill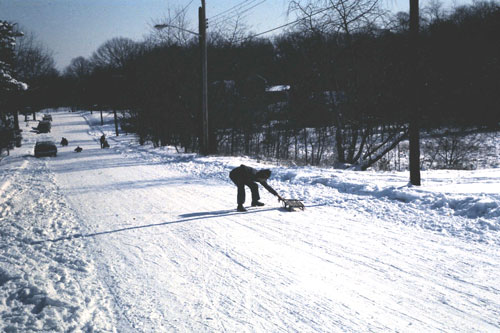 Good sledding in 1974
Mike Trocolli going over the ramp
Scott Pepita flying on his sled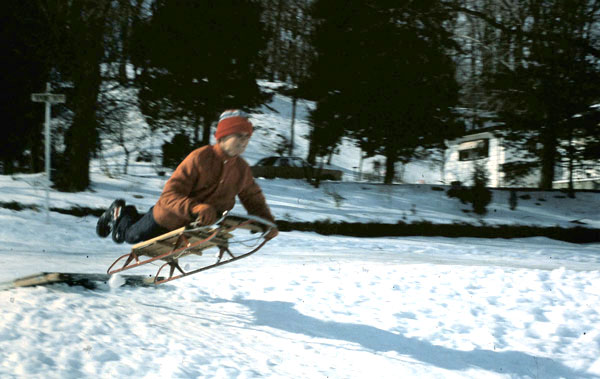 Scott and Mike both live in south Florida!
March 1978 storm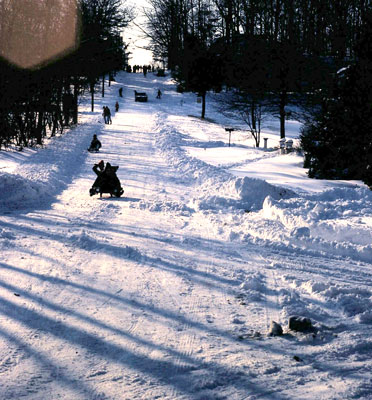 Chestnut Hill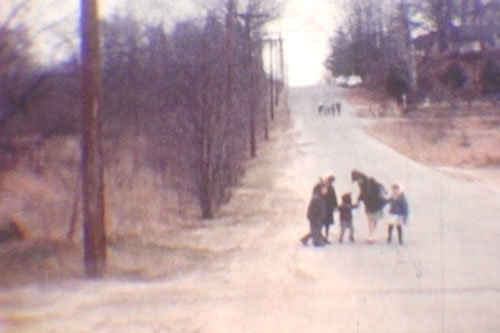 1957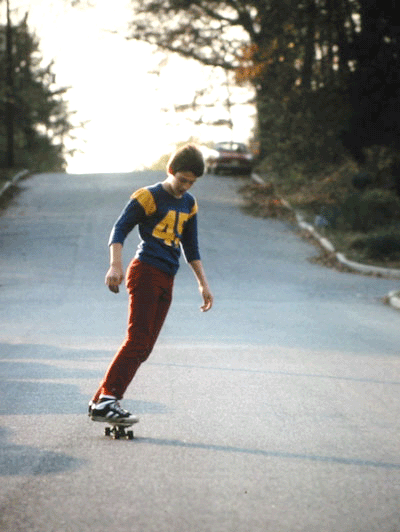 Tom Medica skateboards down Chestnut Hill