Besides a warm sunny day interacting with friends, neighbors, and making new acquaintances, the Glen Lake was visited by multiple generations with stories to share.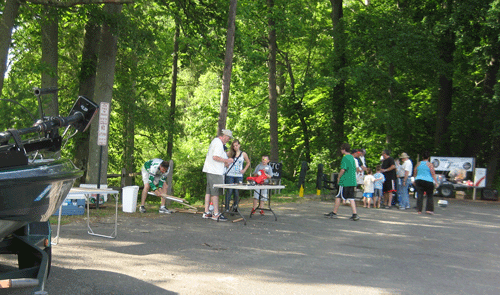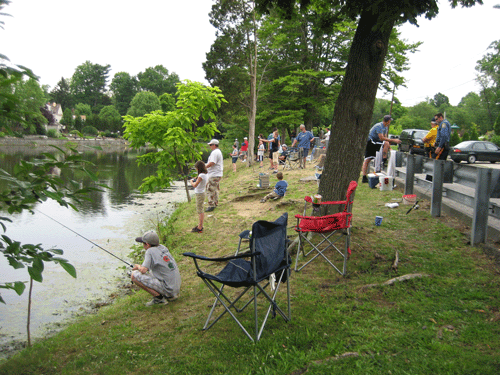 On Saturday June 9, 2012, from 8:30 a.m. (early registration) until noon, the Woodbury Heights Glen Lake was the site of the Woodbury Heights Glen Lake Fishing Derby. This annual event, sponsored by The Kickin' Bass Club, the South Jersey Bass Fishing Club, and the Woodbury Heights Lake Association, is open to all who are interested in fishing, visiting the lake, and vying for wonderful prizes.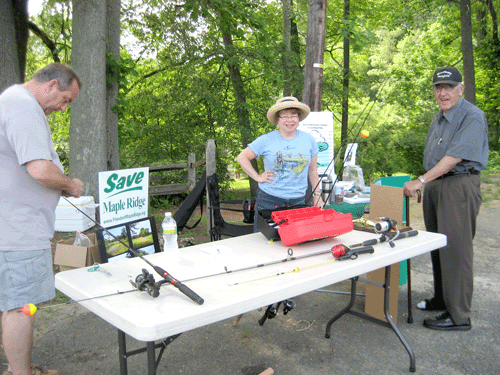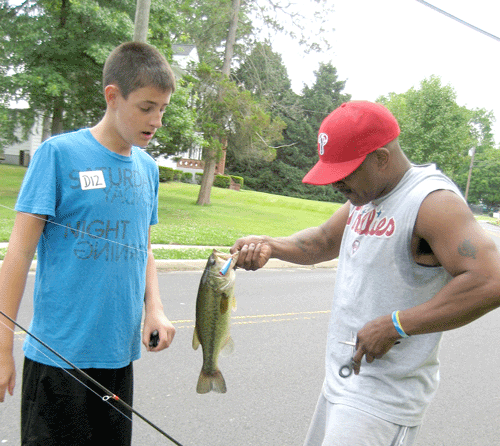 Children ranging in age from under age 5 to age 16 are eligible for awards based on age and category. This year, a total of 73 youth participated with a combined catch of 131 fish ( bass, sunfish, crappies, and catfish). The largest catches were a bass measuring 15.5 inches and weighing in at a little less than 2 pounds, and a catfish measuring 24 inches..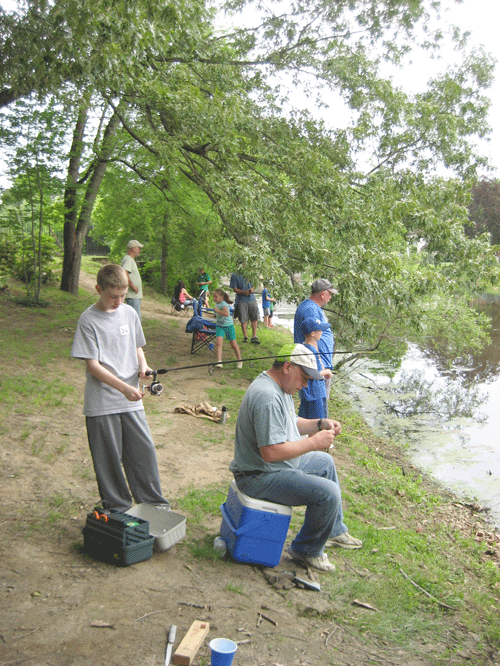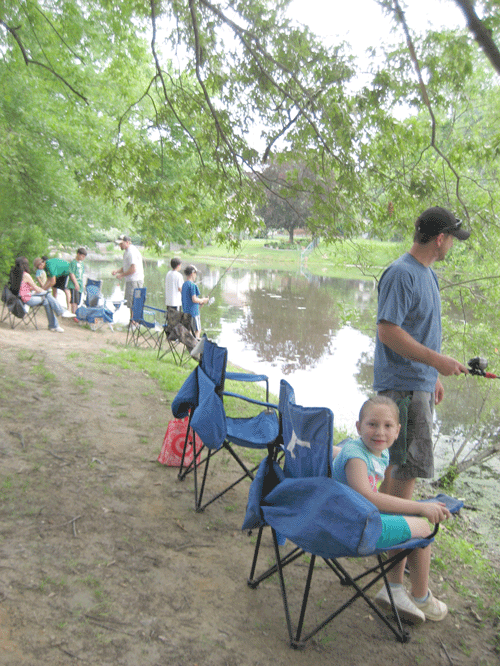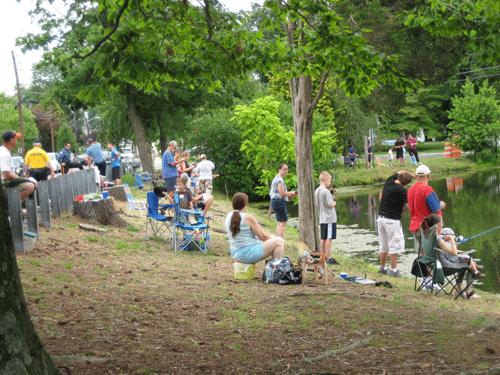 Prizes were awarded for the largest, smallest, and most (any species) fish caught in each age group. There was also an overall grand prize (new bike) awarded for the largest bass catch. Sponsors who donated to make this event possible included; The Kickin' Bass Fishing Club, The South Jersey Bass Club Association, The Woodbury Heights Lake Association, WHPD DARE Program, STC tackle, Chick-fil-a, and Heritage's. .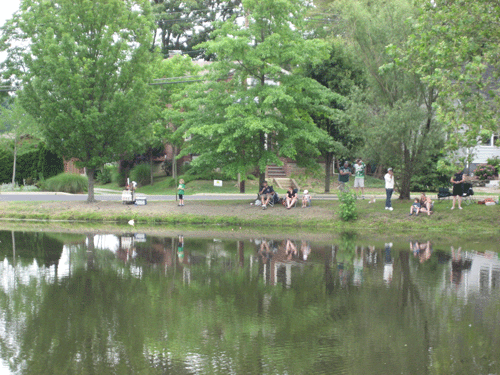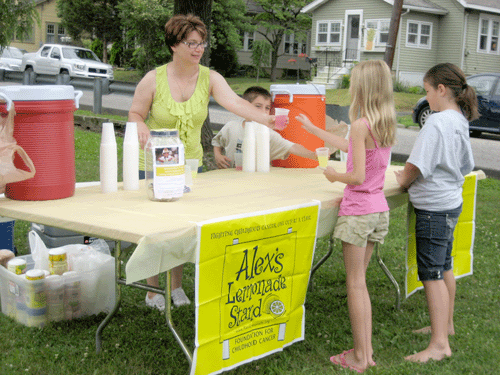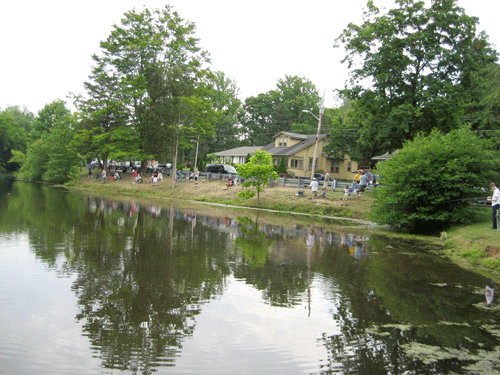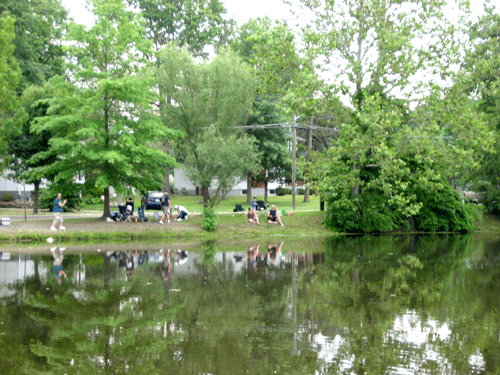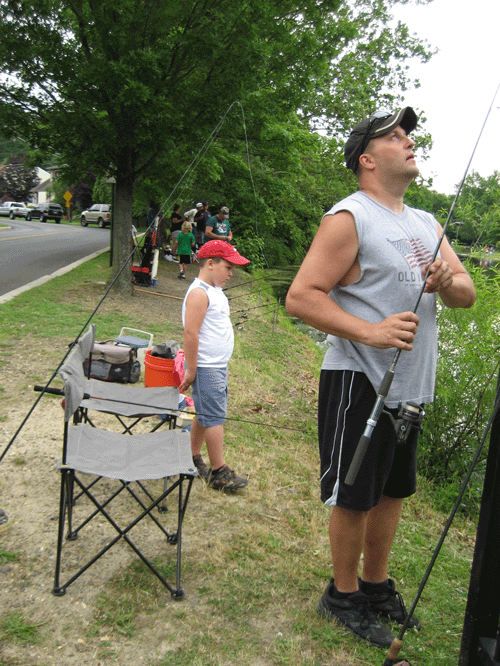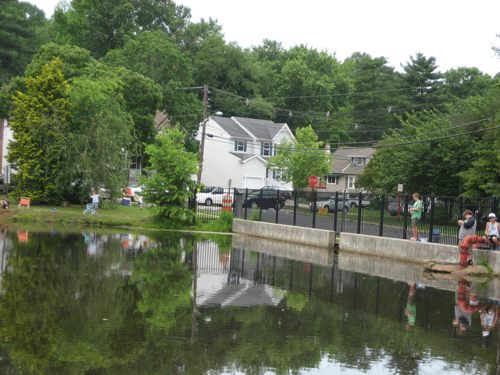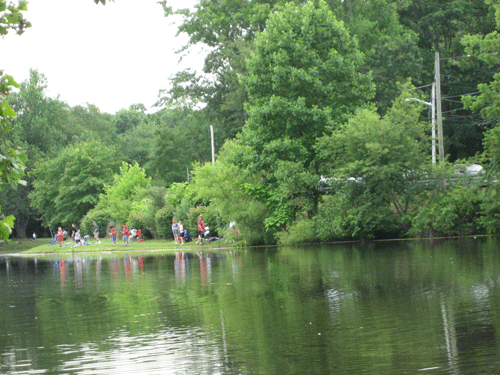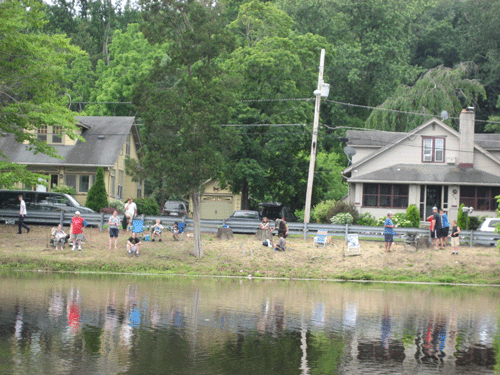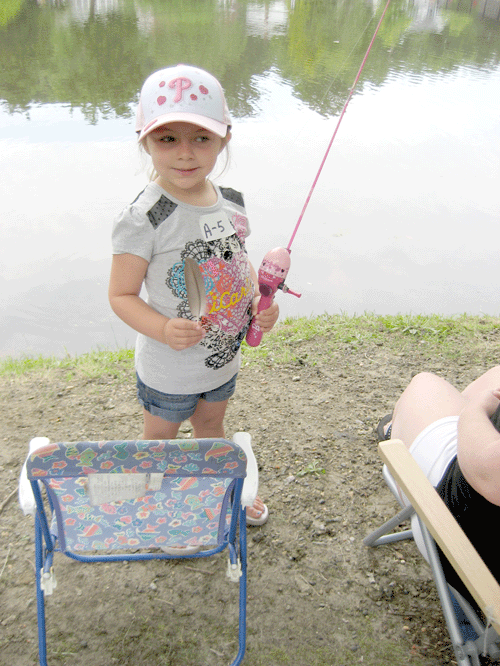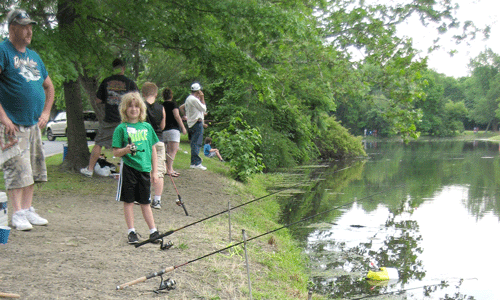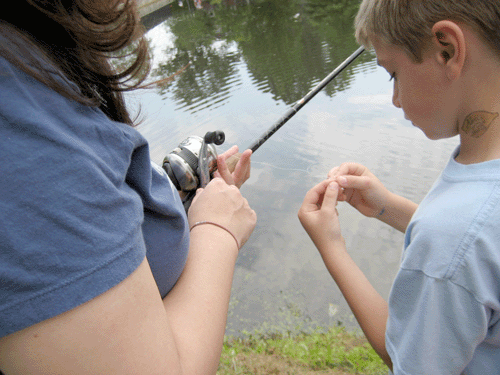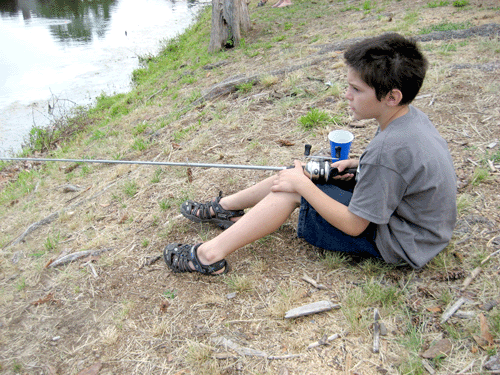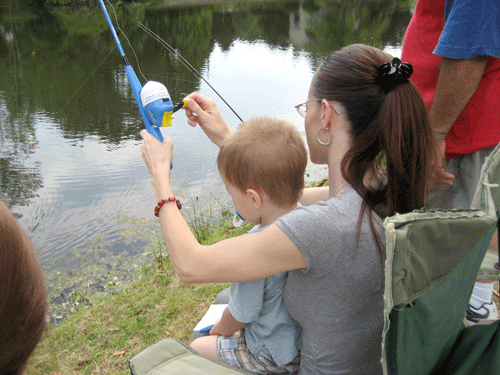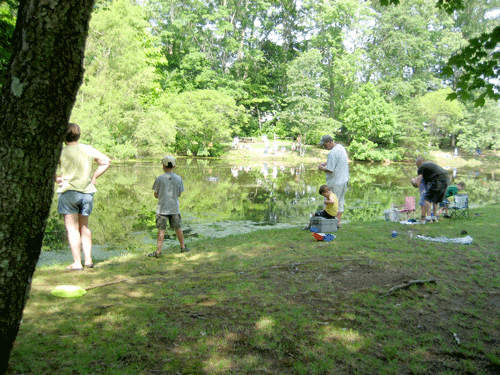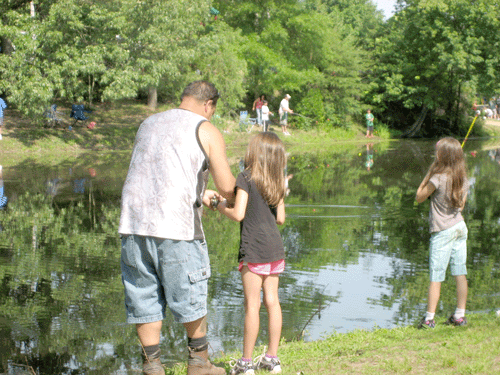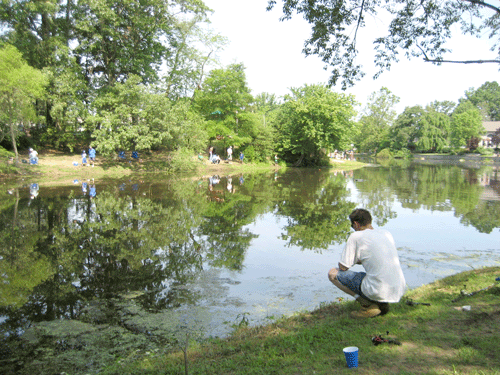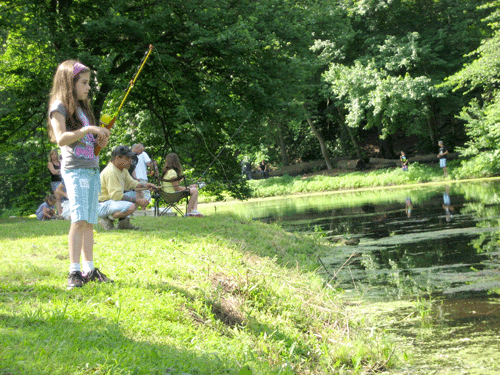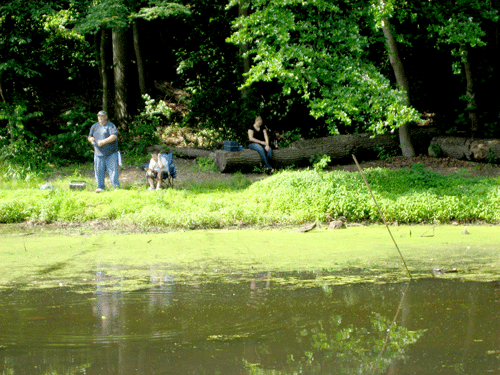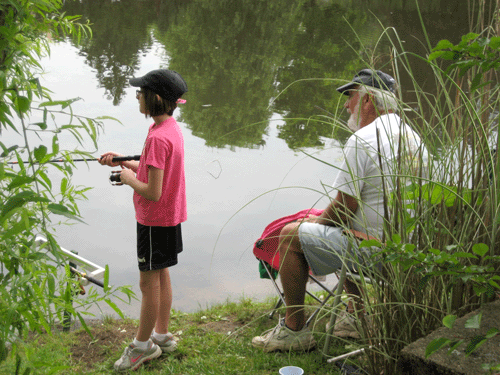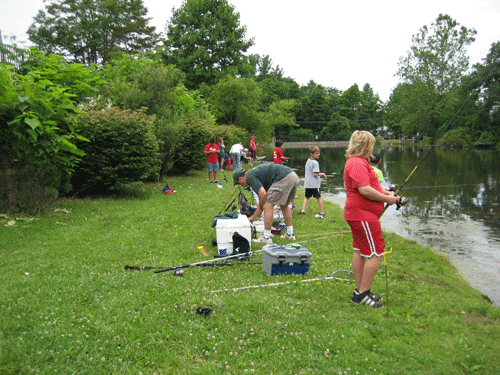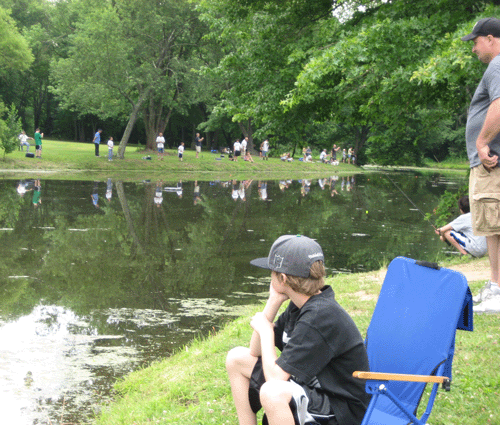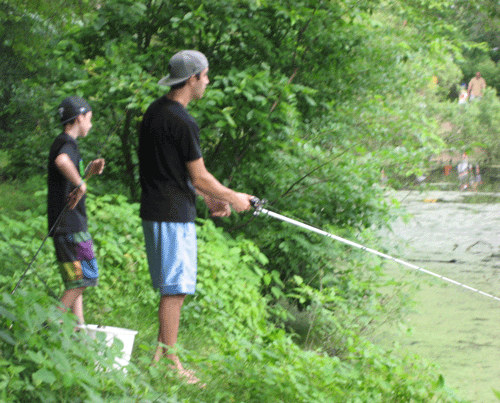 WINNERS
This year by age group the winners were; ages 5 and under: largest - Van Galbraith, most - Richie Gambali, smallest - Tyler Newman. In ages 6-8: largest - Dustin Powell, most - Ryan Henwood, smallest - Connor Henwood. In ages 9-11: largest - Kelsey Tirpade, most - Chaz Garren, smallest - Michael Field. In ages 12-16: largest - Matt Mangigian, most - Shawn Howell, smallest (tied) - Colin Kupsey and Jared Kupsey. The overall grand prize for largest bass was won by Connor Meddings. In addition to the prizes awarded, every participating youth received a gift bag.
GRAND PRIZE WINNER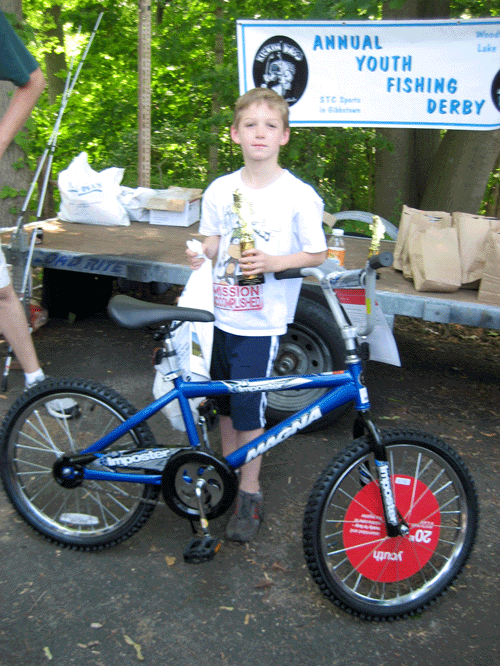 Awarded for the largest bass catch.